Leaders at the top of the organization are accountable to deliver results.  Some leaders believe results come from questioning others.  Here are 4 questions leaders need to ask themselves, before they begin to ask anything of others:
When's the last time someone disagreed with me in a meeting?
What am I teaching?
Am I getting 100% from my people?
How is my competition eating my lunch?
Leadership is not a title, it is a position.  A leader's influence positions people and teams for success.  This positioning does not come with a salary range, but is found at any level of an organization.
If you are looking at positions of leadership make sure you constantly ask yourself these questions.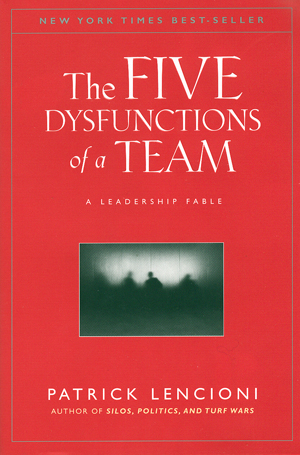 Want to gut-check the quality of the leaders around you?  What do your supervisor or manager or director or VP or SVP or C-level or board member clearly exhibit as answers to each of these 4 questions?
This book provides further grist for building a strong team.
And of course building a strong team is a leader's ultimate measure of success.